L & rsquo; universe of e-commerce in Cameroon has experienced rapid development in recent years. Whether in the formal or the & rsquo; informal.
C & rsquo; is how several Cameroonian and Cameroonian living aujourd & rsquo; hui online sales (informal). Several tips are used: share in group sales Facebook, sharing and animated d & rsquo; a Facebook page dedicated to the sale, sharing on Instagram and Twitter. But especially for smarter the establishment of & rsquo; e-commerce site featuring the & rsquo; all items for sale.
The latter is the one we are going to look a bit. Creating & rsquo; a site might not seem important, especially with the emergence of the range of & rsquo; tools that exist online today. But setting up a professional website or e-commerce website is rather a complex activity saw the & rsquo; all constraints to be considered to be well referenced on search engines such as Google, Bing, Baidu, …
Future e-retailers are spoiled for choice among the solutions to create e-commerce.
De WordPress à Shopify, through clicboutic or Os Commerce, every online trading platform has its advantages and disadvantages, that free is chosen solution or pay.
We have identified some free solutions for you. If these solutions do not meet your needs (which is usually the case if you really want to s & rsquo; impose and increase sales online), do not panic, CSS Engineering is at your disposal to help you and assist you in this project. We have tailored solutions for you. Click here to contact us!
We therefore offer a quick overview of 15 the most widely used e-commerce solutions, containing both SaaS website creation software and CMS.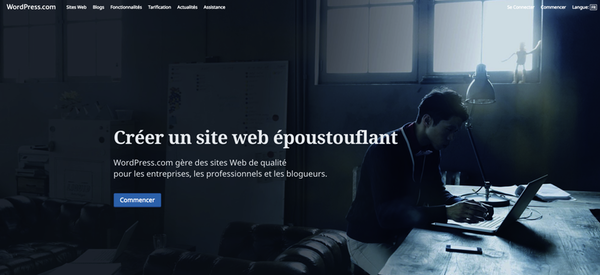 WordPress is the star of the most used CMS in the world and has many plugins you will install your WordPress online store in a few clicks and have access to a library of thousands of themes - with WooCommerce.
You can d & rsquo; use a WordPress hosted by a service provider or take a hosting space (Here for example https://www.css-engineering.com/services/web-hosting-2/ ) and install your own WordPress.
PrestaShop

With over 270 000 online shops, PrestaShop is easy to install and has a plethora of themes to customize your online shop.
Many extensions also allow you to add features to your shop Prestashop to better sell online.
However, most are paid, which can quickly put the invoice.
Magento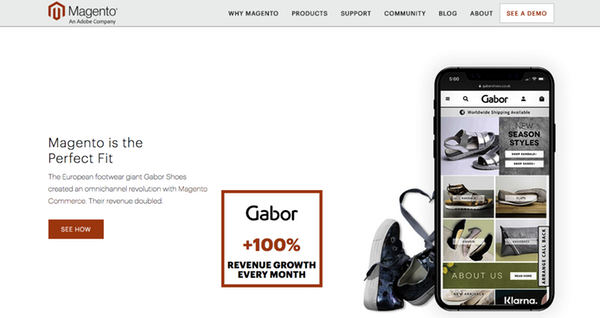 launched in 2008, this open source tool allows you to create a fully customized online store.
You also have the choice of many templates, classified by theme, allowing you to quickly start.
Finally, Magento has several native applications to help you manage your e-commerce from A to Z : inventory management, marketing tools, natural reference, emailing, etc.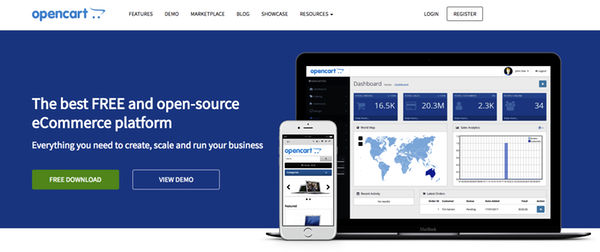 Opencart is an e-commerce solution key open source free hand. It is recommended for small businesses and start-ups for its speed of installation and cost of implementation very low.
On the other hand, the number of features and customizing the e-shop is still limited compared to competitors.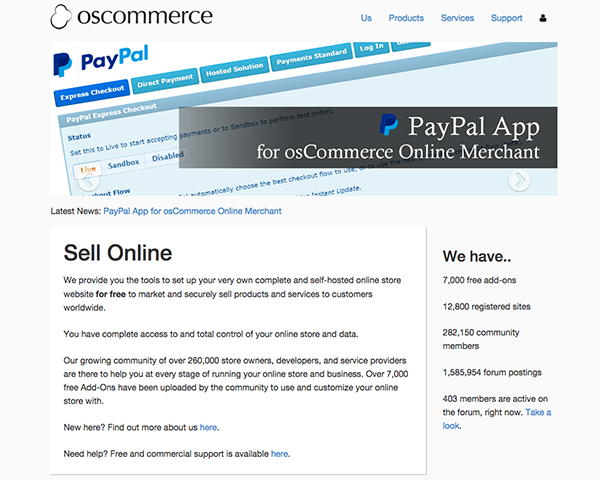 This free and open solution can be installed on any dedicated server, provided to master the procedure.
To this end, The Commerce rather is intended for entrepreneurs who know code or master a minimum foundation. While it is always possible to use a service provider to be helped !
ZenCart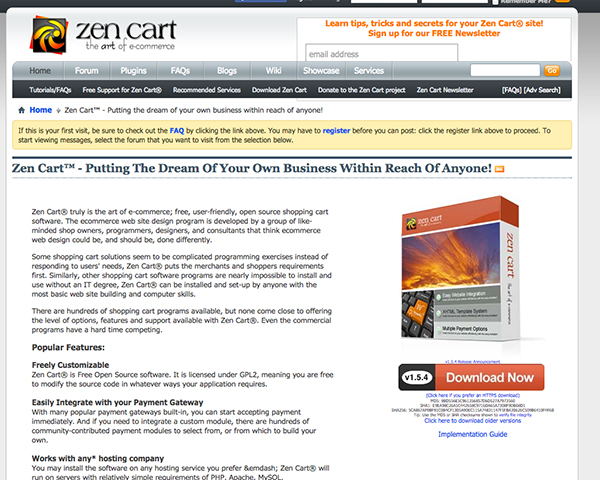 free open source software, The solution e-commerce ZenCart incorporates many native features.
It allows you to create a complete online store, with the necessary to propel your business : newsletter, Gift Certificates, sponsorship system, different payment, choice in delivery, etc.
pay platform to create an e-commerce site
WiziShop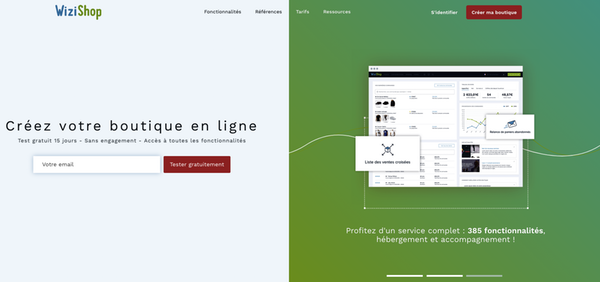 WiziShop is an e-commerce solution that is distinguished by its ease of installation, which does not require special knowledge.
This platform offers all the basic features needed for e-commerce : order management, Sending newsletter, SEO, version mobile, etc.
In cost, Registration is free, but you will have to pay a percentage of your turnover.
Shopify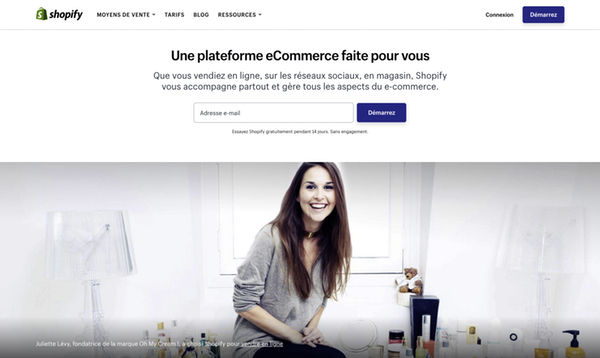 Shopify is a SaaS platform that allows you to create e-commerce in 48h, from an existing theme or building your design 100% customized with your own graphics.
Regarding the price, you must pay a monthly subscription that starts at $ 29 / month for small businesses. It will also pay sales commissions.
Created in 2001, Oxatis is a complete e-commerce solution because the hosting of your shop can be included. Accessible for any type of business, they are also more 400 features that are offered.
Since arriving, Wix has something to compete with the bigger site creation software. You can easily create an e-commerce site and compared to other solutions no commission is taken on sales.
Wix is ​​now one of the solutions that have the best quality / price.
E-commerce package is available for 16 € per month.
Clicboutic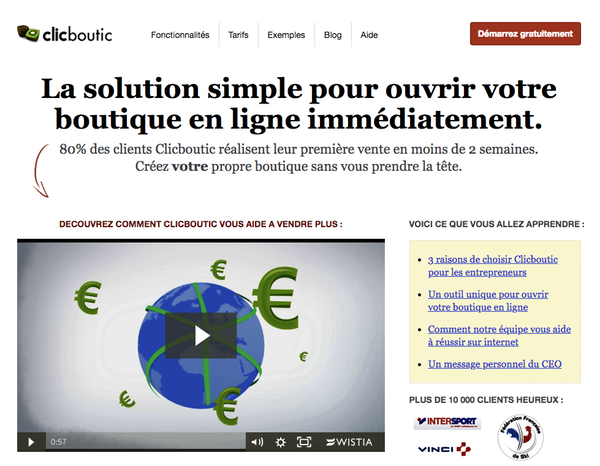 ClicBoutic is an e-commerce site creation software that relies on OS Commerce.
Easy to use, this solution offers many features with a cleaner interface : what create a powerful sales site that will ensure the loyalty of new customers.
His monthly subscription starts at 19 € / month (in limited release) and goes up to 129 € / month for the most powerful online shops.
Bigcommerce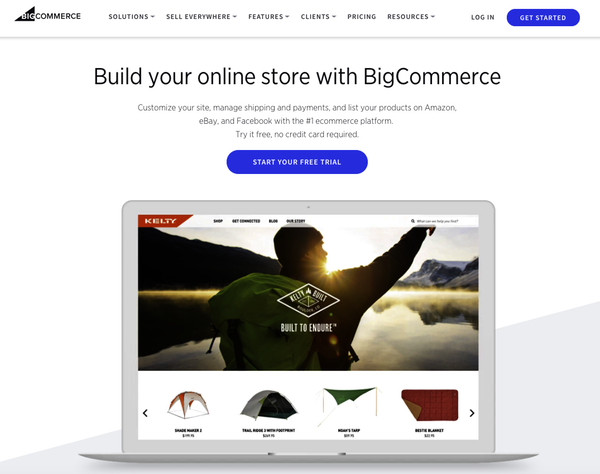 This e-commerce platform is powered by the cloud and creates an online store quickly to any type of business.
BigCommerce offers many features to help you manage both the back office, the front office and track visitor conversion.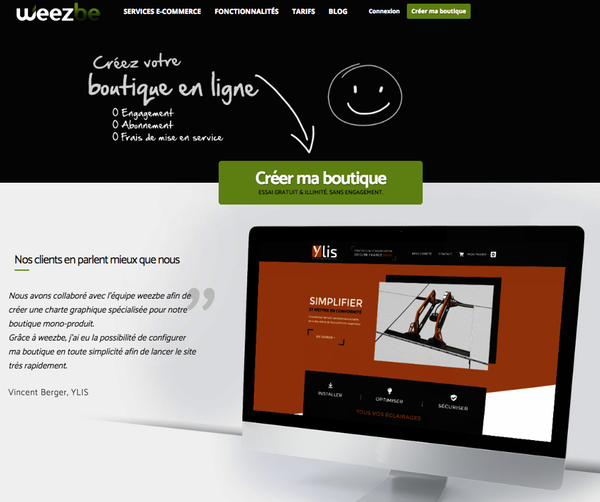 Other well-known tool for creating an online store, Weezbe offers a long list of features for efficient and secure site. You can for example create and send emailing.
The pricing varies Weezbe your turnover HT. It will take a minimum of 19 € HT per month.
Doomby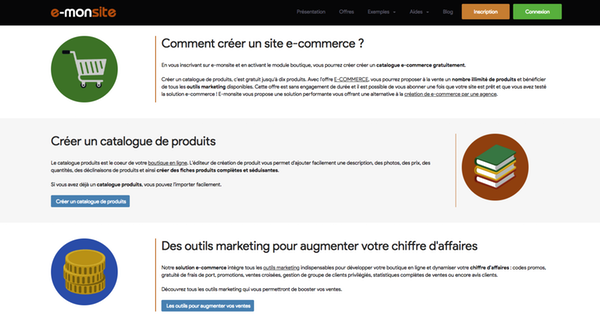 Created in 2004, e-monsite is is a "Made in France" solution that was first seen as a tool to master complex. However, the proposed features are interesting and sometimes at great height CMS, besides there are many opportunities to optimize SEO.
Doomby will therefore certainly seduce people with a little more advanced skills in e-commerce website creation.
Depending on your resources, your needs and your technical knowledge, to you to choose the solution best suited to your needs to create your e-commerce site.
You want to create an online store but you do not know where to start ? Better to turn to a specialist : Contact CSS Engineering who has several years & rsquo; experience. And mastered the tools and SEO techniques to position your website on the first page of Google.
Building on its expertise in the areas of digital, technologies and processes , CSS Engineering you in your most ambitious transformation projects and helps you bring out new ideas, new offers, new modes of collaboration, new ways of producing and selling.
CSS Engineering is involved in projects each customer as if it were his own. We believe a consulting company should be more than an advisor. We put ourselves in the place of our customers, to align we incentives to their goals, and collaborate to unlock the full potential their business. This establishes deep relationships and enjoyable.
Our services:
Create professional websites
Hosting high performance and unlimited
Sale and video surveillance cameras installation
Sale and Installation of security system and alarm
E-Marketing
All our achievements here https://www.css-engineering.com/en/works/