WordPress is a content management system (SGC you content management system (CMS) in English) free, free and open-source. This software written in PHP based on a database MySQL and is distributed by the American company Automattic. WordPress capabilities allow it to create and manage different types of sites Web : blog, site of online sales, showcase site or portfolio. It is distributed under the terms of the license GNU GPL version 2. The software is also the origin of the service WordPress.com2.
In October 2019, WordPress is used by 34,7 % websites in the world, its direct competitors are 2,7 % (Joomla) and 1,7 % (Drupal) while 43,6 % sites do not use Content Management System.
The WordPress history in some key dates:
2003 : Birth of the CMS in its version 0.7, it is a free evolution (open source) and free software b2 created by Michel in Valdrighi 2001, it is written in PHP and based on a MySQL database. This is primarily a blog engine.
2005 : The version 1.5 called "Strayhorn", great jazz star, reached the milestone of 150 000 downloads.
2007 : WordPress gagne le "Open Source CMS Award" (competition for the best CMS).The version 2.1 WordPress called "Ella", reached the milestone of 1,5 million downloads in its English version, the success of WordPress is growing among users who appreciate its many features. The community around WordPress is dynamic and develops many plugins. 2007 was also the year of release 2.2 correcting 200 bugs.
2008 : This is the year versions 2.4, 2.5, 2.6 and 2.7, with major changes to the possibility of publishing an article from a button in the browser and the introduction of AJAX in the administrative console.
2009 : WordPress won the award Best Open Source CMS. The introduction of an image editor, a new theme selector and trash are versions menu 2.8 and 2.9.
2010 : WordPress won the category Hall of Fame CMS Open Source Awards and version 3.0 integrates multi-management blogs.
2012 : WordPress atteint 17,4% market share in CMS, it confirms its leading position.
2014 : on line version 3.9 the 17 April with a back office confirming the shift initiated since version 3.8, the boom Flat design, posting WordPress en version 4.0 the 05 September 2014.
2015 : Provision for download since November 2015 the version 4.3.1 Frenchified in its version on the website of WordPress.org.
2016 : Released in December WordPress version 4.7 with some new :
The ability to associate a different language choices for each user,
The disappearance of the button "stress" in the editor,
Processing actions batch,
An overview of the PDF in the library media,…
2017 : Availability of Version 4.9 called "Tipton" in November with a few new :
Improved personalization tool with securing the site design,
Improvements for encoding with error checking for CSS editing,
Major changes in widgets with a new widget gallery,
Improvements in the construction site with changes made reliable themes and a new menu ergonomics.
2018 : Major change with GUTENBERG, the new WordPress editor instead of TinyMCE. La version de WordPress 5.0 is the output 06 December 2018.
The main features of WordPress
It can easily manage an entire website, the four promises of WordPress are the following : "Free, Standards-compliant, Ergonomic and Quick to install". WordPress integrates all the features present in most types of CMS Blog, it allows multiple authors to publish notes, These tickets will be automatically sorted by date and category.
In every version, WordPress has been enriched with new features, Here is a non-exhaustive list: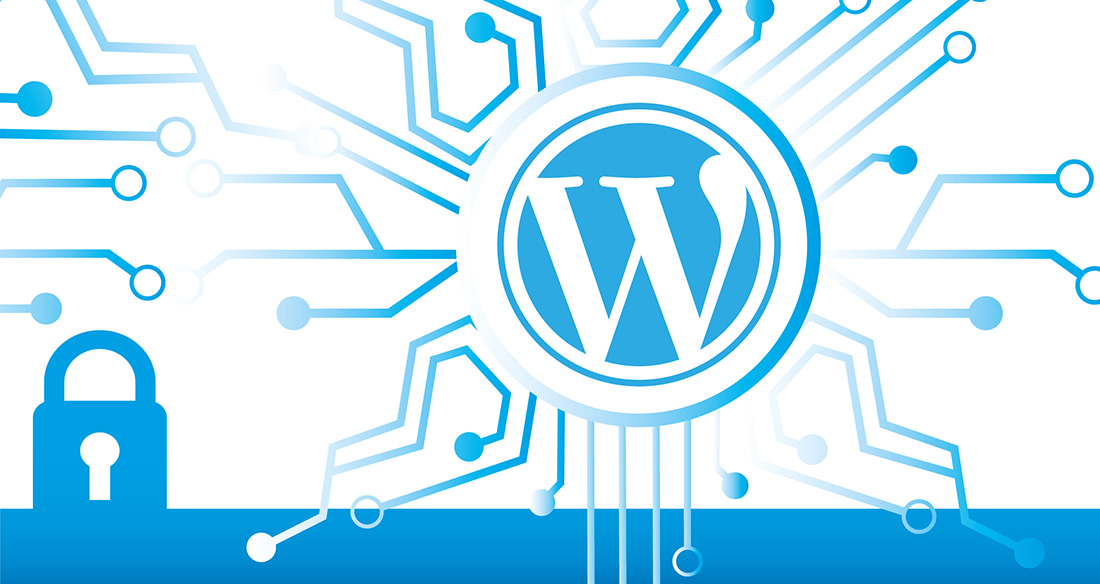 the possibility of working together on the same document,
the ability to quickly change the look of the site through the use css styles, a site can change appearance in one click, (or almost),
Import content from several content management systems, such as Blogger,
export syndication feeds in RSS format,
separation of management operations of the form and content,
structuring and prioritizing content,
careful management of the publishing rules left comments on each article ;
strict compliance with typographical ;
a multilingual interface ;
a native protection against spam, many extensions as Akismet can make an even sharper protection ;
publication password protected articles ;
the ability to manage all media (images, videos, audio, various files ...) simply and intuitively through Integrated media library in CMS;
ease of installation and update;
interoperability across all browsers and compliance with XHTML and CSS standards;
a publishing chain (workflow) to upload the contents of documents ;
compatibility with current standards trackbacks and pings to link articles together ;
compatibility with the service provided by Ping Ping-O-Matic ;
creation of website SEO-Friendly (search engine optimization) ;
easy user administration, their attributes and permissions allowing multiple authors to publish on the same site (administrator, contributor, etc.).
• WordPress.org - WordPress.org is the official website of the CMS from which it is possible to download version open-source de WordPress, Themes and Extensions. Before downloading, the user must select a domain name and find a host if he wants to put its online site. Install WordPress from wordpress.org allows access to all the website files and edit it without restrictions. This is in contrast to the user to perform technical maintenance.
• WordPress.com - The wordpress.com site is a hosting platform for WordPress websites, created, hosted and maintained by the company Automattic. With a free basic service, Automattic offers paid extensions to bring more features to users : personal offers, premium offer and offers business. The free service very well be a beginner and allows it to quickly create a website without worrying about the technical maintenance (backups, updates, security) which is run by Automattic. On the other hand, there are several limitations : no access to files FTP of the site, storage space and customization design limits, advertising on the site.
Why is WordPress leader ?

WordPress is not the only CMS on the planet web, this is one of several (Joomla, Drupal, TYPO3, …). So why him ? With its many features, it is rather intended for experienced users with minimal knowledge of content management systems.
WordPress is still frequently used by web agencies (especially CSS Engineering) for their customers to manage their own website through a clear management console, the profusion of menus and possibilities for configuration can be unattractive to most new users.
Advanced users can exploit all the possibilities of WordPress and transform a blog into a real showcase site, a portfolio or even an e-commerce site. Its versatility is a major asset to its competitors. There are over a large community of users and developers to find a multitude of resources (Template, module, plugin) to optimize and customize its website.
Who uses WordPress ?
WordPress is used by individuals, big business and everyone in between ! On an immediate rating, we use WordPress ! Therefore, the site you are viewing is powered by WordPress. That is to say, site de CSS Engineering https://www.css-engineering.com/, the Blog de CSS Engineering https://blog.css-engineering.com/. Many other well-known entities also use WordPress. Here are some of our favorite examples :
Whitehouse.gov
The official website Whitehouse.gov is powered by WordPress :
Microsoft
Microsoft uses WordPress to power its official blog. It also uses WordPress to power blogs for specific products like Windows and Skype :
Facebook Newsroom
Top news and events from the newsroom of popular social networking service Facebook.
Sony Music
Sony Music Entertainment is a United States music corporation owned and operated by Sony Corporation of America, a subsidiary of Japanese conglomerate Sony Corporation, and includes such music labels as Columbia Records, Epic Records, RCA Records, and numerous Sony Music national companies. Sony Music represents popular music artists such as Celine Dion, Britney Spears, Justin Timberlake, Paul Simon, and Michael Jackson.
New York Post
Your source for breaking news, news about New York, sports, business, entertainment, opinion, real estate, culture, fashion, and more.Source: nypost.com
The New York Post is an American daily newspaper, primarily distributed in New York City and its surrounding area.
Les Rolling Stones
Even famous groups love WordPress ! The site Web des Rolling Stones is fully powered by WordPress :
Some WordPress usage statistics?
According to the website builtwith.com WordPress team almost half of the planet website. Study carried out on a sample of more 1 million sites (and other sites are up 55 at 60%).
WordPress is a great tool for creating websites, it is easy to use, simple, secured, optimized, has a community of developers and above is regularly updated. But to better leverage WordPress, better to have a good knowledge and a perfect mastery of this tool. This is why CSS Engineering has specialized and perfectly mastered this tool for the happiness of its customers. You will find some of our accomplishments here: https://www.css-engineering.com/fr/works/
Sources:
– https://www.anthedesign.fr/
– https://fr.wikipedia.org/
– https://kinsta.com/
Building on its expertise in the areas of digital, technologies and processes , CSS Engineering you in your most ambitious transformation projects and helps you bring out new ideas, new offers, new modes of collaboration, new ways of producing and selling.
CSS Engineering is involved in projects each customer as if it were his own. We believe a consulting company should be more than an advisor. We put ourselves in the place of our customers, to align we incentives to their goals, and collaborate to unlock the full potential their business. This establishes deep relationships and enjoyable.
Our services:
Create professional websites
Hosting high performance and unlimited
Sale and video surveillance cameras installation
Sale and Installation of security system and alarm
E-Marketing
All our achievements here https://www.css-engineering.com/en/works/